Let's Put Your Website to Work with Strategic Website Design
Focused Idea can help your roofing company, chiropractic practice, veterinary clinic, or local business get seen and contacted by customers! We walk you through the process of getting online and create a strategy that meets your goals within your budget. Contact us to get more information.
We work with customers throughout North America. We meet face-to-face with customers in San Antonio and surrounding areas.
Solving Your Digital Marketing Issues Before They Become a Problem
GET A FREE 30-MINUTE STRATEGY SESSION
In 1997, our founder, Brian Gibbs, while working at a job he wasn't good at, started building websites on the side. That was a time when the internet was still new and very few people understood what it was. Most people, at the time, didn't even have computers. But, he had a vision of what the future of the worldwide web could become.
After starting a couple other companies, Focused Idea was officially launched as a web design company in 2004. Soon after launching, Brian was being asked by clients for different services, we morphed into a full-service digital marketing agency.
Since 2004, much has changed. But, we still hold tight to our roots. Which brings us to the name Focused Idea — staying focused on the idea of providing outstanding results for our clients on the internet.
From the very beginning, our vision has been to lead the field by providing our clients the best digital marketing solutions that deliver results! We specialize in Digital Marketing including website design, search engine optimization, PPC advertising, landing page design, online reputation management, and web content writing. We believe that Focused Idea provides the best value in digital marketing services to our clients.
We have been helping businesses grow for more than 15 years. We have worked with all types of businesses. Not just big businesses with massive budgets, but also local companies who want more customers walking in their doors.
We have the chance of helping businesses grow by helping them plan and manage their online marketing. Our goal is to bring peace of mind to our clients. We want to know that if they put a dollar into their digital marketing efforts, it is increased as it comes out the other end.
Types of Businesses We Serve
Practically every type of business can use the Internet as a sales and marketing tool. They can benefit from accurate ad monitoring and advertising analysis. Business-To-Consumer service-type companies seem to benefit the most. Right now, Focused Idea's customers come from almost every B2C service industry ⁠— from private investigators to veterinarians. If you invest in marketing OR have a website, we can almost certainly help you improve your performance.
You will (dramatically) boost your advertising and marketing efforts by effectively tracking all of your strategies.
When talking with business owners and potential clients, it's common to hear them tell us that they're already monitoring everything by asking their prospective customers the notorious question, "How did you hear about us?" The trouble with this tracking strategy is that the answers are, at best, inaccurate and, usually, misleading.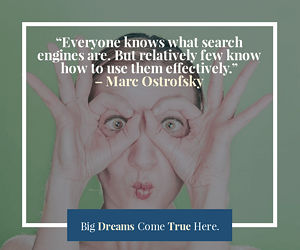 How much would it cost you to bring a full-time employee on board ⁠— someone who has proven their online marketing and analytics knowledge ⁠— to carry out and manage all your marketing efforts, online advertising programs, and websites? First, could you find that person? If you could, how long would that search take you? How long will it take to get that person up to speed? How long will it take before you could even tell that they are "the right one?" Including benefits, you're looking at a minimum of $8,000 ⁠— $10,000 a month, and that's not including any of the software or resources or pay-per-click budget or SEO budget that would be needed actually to achieve top results.
It's essential to do whatever you need to do to increase your company's visibility on search engines such as Google. It's a real estate game. It's like playing Monopoly.
Don't believe us? Go to Google and enter a keyword or keyword phrase that you think someone might use to find a business in your industry. If you don't see your company listed at least twice on the first page, you're losing potential buyers to your competition. It's that simple. The Internet may be the most potent and cost-effective sales and marketing tool available to you.
But it seems that few small and medium-sized business owners are using it to the fullest extent possible. Consistently, we see businesses treating their website and their online marketing as an afterthought. It's understandable since this brave new world is continually changing in terms of advertising opportunities and overall complexity